2020 Holiday Gift Guide
This year we wanted to highlight your favorite local stores and small businesses, many run by fellow Hyde Park Moms. The guide is broken down by store and you will find gifts for everyone in the family here! I hope you support our local business owners this year – I know it will mean so much to them. Thank you to all the businesses who helped me put this special guide together. You make our community so special and unique!
Is there a Holiday Gift idea we should add to our guide? We would love to hear about it...
Castle House is an iconic children's store located on beautiful Hyde Park Square. Castle House has been in business continuously for almost 60 years. They are the go-to Cincinnati destination for baby gifts, shoes and classic children's wear from birth until Size 16 in boys and girls.
3435 Edwards Road 45208
513-871-2458
Hours: Monday- Saturday 9:30 to 5:30
Closed Sunday
So many designs to choose from! Your destination for all Holiday PJs. Hurry! They will fly out the door this month.
Child and adult masks can be monogrammed to make your Holiday feel extra special this year.
Such a sweet gift that can be personalized. These are a favorite at my house and as a gift to give!
Blue Manatee
Blue Manatee is the most adorable local book store that donates a book to a child in need in Cincinnati for every book purchased – online or in store. Their staff is super knowledgeable and skilled at making recommendations for readers of all ages! Blue Manatee is also offering virtual and in-person private shopping appointments, gift wrapping and curbside pickup is available during store hours.
3094 Madison Road, Suite 1A
Hours: Wed – Thursday 10:00 to 2:00pm
Friday – Saturday, 10:00 to 4:00pm
Shop by appointment Tuesday – Saturday 8:30am – 6pm
What a great gift for the little dudes in your life. Entertainment and education!
Love these books for young kiddos. We have collected many of them over the years and are always the favorite!
All of the Christmas books you could imagine! Find a special one for the little ones in your life. 
Elizabeth In Kind
Elizabeth In Kind is an online paper goods and gift store! Our products are meant to inspire women and girls to be organized, creative and authentic but the heart of our business is meant to inspire females to be strong but also kinder to one another. It's hard to narrow down just 3 gifts, but here are some great ideas!
$45
Give the gift that keeps on Giving! We'll send 3 of our favorite items 4 times a year! What a fun surprise to keep the magic of the holidays going! The picture included is an example only. Billing will happen 1 week prior to shipment. Items won't be shipped until the new quarterly invoice is paid so you can cancel at any time. Feel free to add details about your recipient to the notes section of your order so we can get the quarterly surprises just right! 
$75
Personalize this beautiful jewel-toned stationery as well as the gorgeous acrylic tray. Chose from several colors and designs!  The order includes 50 5.5″x5.5″ notepaper & a custom acrylic tray.
$10
Cheers to still laughing a little through this crazy time.  This glass can hold your wine, your vodka soda, your milk for your cookies – you name it, it's here for you!  Stay healthy, everyone! 
Shred 415
Shred415 is more than a workout. It's a dynamic workout offered in a family-friendly, all-inclusive environment that delivers a sense of belonging and accomplishment in a community experience for all fitness levels. It's a 60 minute high-intensity workout divided into four 15-minute segments and is designed to target multiple muscle groups for an efficient, effective workout. It's a great workout, speaking from experience!
www.shred415.com/locations/redbank
Phone: 513-271-0609
email: [email protected]
Social: @shred415redbank
This is an awesome deal from the team at Shred415! I love their classes and have seen great results from them already. Take advantage of this deal and give them a call to purchase this package.
Shred415 Red Bank Gift Cards
This is a great gift for someone who already is a Shredder or for someone new. Let them try a class, or make sure they can get their childcare covered.
Casa Design Consulting
Your loved ones with kiddos will be thrilled to get a gift card to work with the ladies of Casa Design! CASA Design aspires to reinvigorate families' sense of cohesion and joy through simple and sustainable child-focused adjustments to the home environment. By following your child's stage of development, we creatively adapt your space to promote independence. They have many different service to choose from, and I cannot recommend them enough!
Social: @casadesignconsulting
Grand $50 or $100 gif cards on the shop page of their website. These will help cover many of their services or give a family a head start. Cannot recommend their toy edit and School of Casa services enough!
Trend Boutique
Trend Boutique is located in the Oakley neighborhood of Cincinnati, Ohio.  They opened our brick and mortar store in May 2009 and opened our e-commerce store shortly after.  They sell carefully selected everyday wear clothing, hand made jewelry, leather goods, and small gift items like tea towels, wine cups, and canvas bags.They currently offer shipping and curbside pickup when ordering from the site, and the Oakley location is open 7 days a week.
3218 Madison Rd. 45209
513-871-2458
Our Cincy Girl tee is now available in a soft, cozy sweatshirt! This crewneck fleece sweatshirt says "Cincy Girl who says you can't be 'nati and nice at the same time".  It's available in red, mauve, forest green, and grey.  It's a great way to show your Cincinnati pride.
Our Ohio Girl tee is now available in a soft, cozy sweatshirt! This crewneck fleece sweatshirt says "east coast style + midwest charm = ohio girl". It's available in red or dark grey, and it's the perfect gift for all of the Ohio Girls on your list.
These premium, heavy weight, hand printed tea towels have reinforced seams and a hanging loop. They're machine washable and individually wrapped in a minimalist band, making them a great gift.
The Artisan Boutique
Ethically handmade bags, accessories & home decor from around the world…designed & curated by Melissa Veith, a Hyde Park Mama! These are so much fun and what a unique gift to give. Check them all out!
IG: @theartisanboutiqueco
FB: The Artisan Boutique Co
Handmade by talented artisans in Mexico with recycled plastic, takes 5-6 hours to create and includes a handmade tassel! One-of-kind, waterproof, durable and timeless…meet your new "everything" bag!
All hats (suede, painted or straw) are handmade by artisans in Mexico…all one-of-a-kind works of art! Suede and straw hats include a beautiful (interchangeable) friendship hat band with fringe tassels.
An array of handmade accessories are available including earrings, bracelets, necklaces, rings, hair flair and mask chains!
Your CBD Store – Red Bank
Give the gift of calm this season with Your CBD Store! Speaking from experience, there is something there for everyone and the staff could not be more knowledgable and helpful. I love their cream for any aches and pains – works like a charm! There is so much to learn about CBD, stop in to the store and let the experts help you pick out the perfect gift for your loved ones!
Your CBD Store Red Bank
4791 Red Bank Expressway
Cincinnati, OH 45227
513-510-4430
Our SunMed Topical Cream works fast on targeted areas of the body due to its use of MSM as a base and a formulation that avoids traditional use of wazy delivery methods.  This combination provides quick absorption and permeability, allowing SunMed hemp-derived cannabinoids to reach the targeted areas.
SunMed Water Soluble defies limits with a liposomal emulsion that allows hemp-derived cannabinoids to become dissolved in water.  This allows our liposome to work in a way that provides consistent and rapid absorption.  Add it to your daily routine or drop it in your favorite water-based beverage twice a day!
SunMed Tinctures have been designed with efficiency in mind from its carrier oil to its application.  MCT oil allows for our hemp-derived cannabinoids and proprietary terpene blends to be absorbed quickly and accurately.  Place our tincture under your tongue – a fairly direct route into your body – to meet your individual needs.
Mitchell's Salon and Day Spa
Voted Cincinnati's best salon and spa, you can't go wrong with the gift of beauty! Take advantage of their gift certificate sale happening now.
https://mitchellssalon.com/holiday-gift-certificates/
Step Above Detailing
This fully mobile detailing service is capable to come anywhere! They have the tools and skills to tackle just about any job that comes their way. Their mobile car detailing service is THE BEST. Most importantly they have the BEST customer service and the quality work that is truly a Step Above the rest!
Phone: 513-720-9898
Social media: @StepAboveDetailing
Address: 415 Wards Corner Rd 45140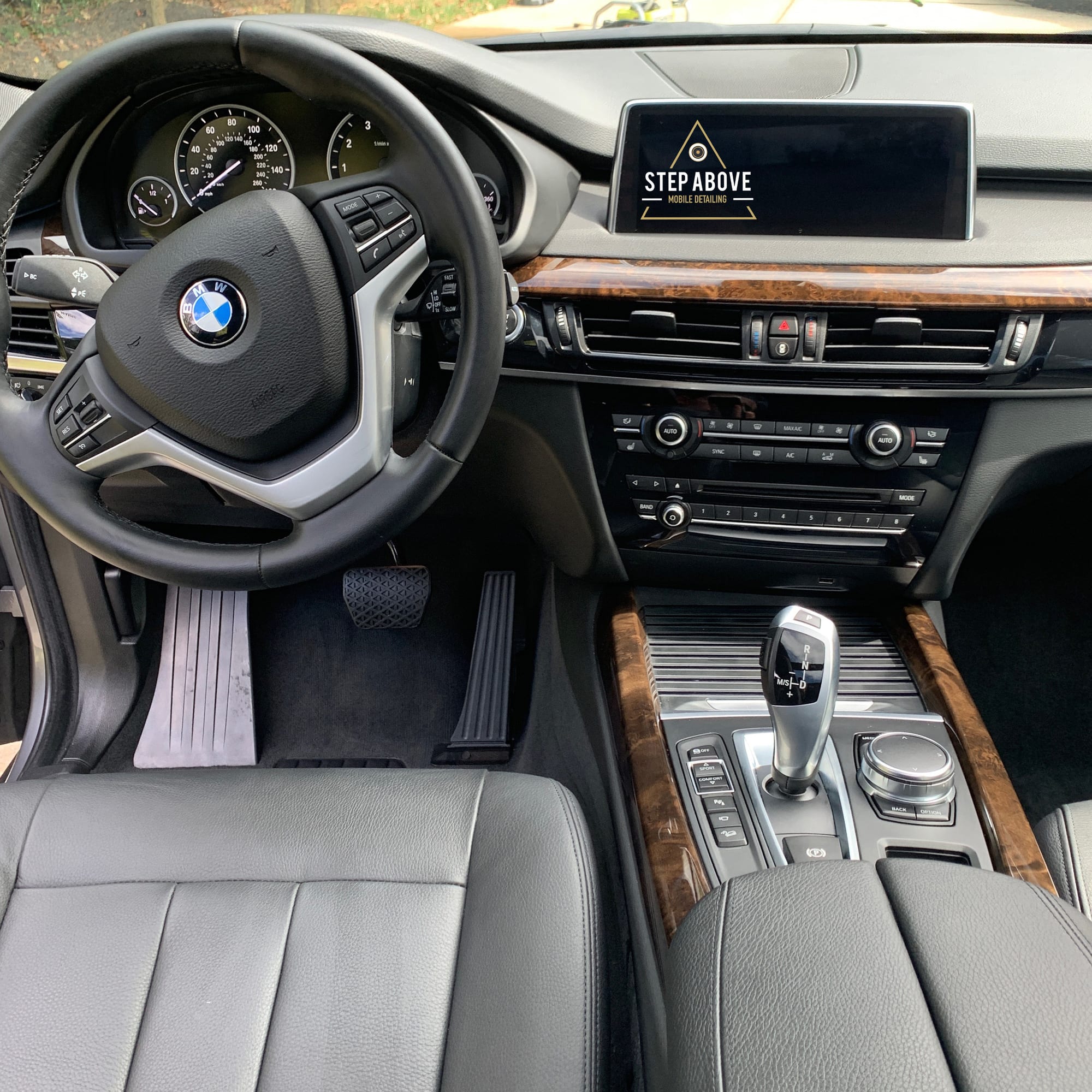 Perfect gift for the guy in your life. How nice to have this service at your fingertips! Contact Cameron to purchase gift certificates. 
Boards & Beez
Woman-owned and operated, we balance quality seasonal ingredients, thoughtful composition, and exquisite presentation to make every board a work of culinary art. Speaking from experience, these are the best charc boards you can get in Cincy!
https://boardsandbeez.com/
@boardsandbeez
$14.75
The Boards & Beez Mini is the perfect treat for two or meal for one. Give has a gift to the ones you love! Each Mini includes 3 selections of artisan cheeses and 2 cured meats. Accoutrements may include local honey, nuts, dried fruit and fresh herbs to garnish.
$85
Our small board feeds 4-6 people and makes the perfect centerpiece to any evening. Each bird begins with a selection of artisan cheese and charcuterie sliced fresh to order, then we build the flavor experience with interesting additions and garnishes that make every mouthful explode with flavor.
Nest Gifts
One of the premier gift shops in Hyde Park Square. It's a go-to for anyone on your list! Nest is open Tuesday-Saturday 10-3 "By Appointment" or "By Chance"
Free Curb Service is Available for the safest no contact shopping.
You can reach out to me through any of the following methods:
Text me on my cell at 513-368-5842, and please let me know who you are so I can respond.
Call Nest at 513-871-8852 and leave a message
Follow Nest or Direct message on Instagram @nestgifts, or Facebook @NestGiftsCincinnati
Email me at 

[email protected]
$32
The word helix, Greek for twisted, perfectly describes the ribbed inside of our new, clear match cloche collection. The spiral texture adds interest and updates our newest style of match cloche. Available in three match-tip colors, black, white and red, they are equally at home in a modern-industrial space as in a home with more traditional decor. Crafted from hand-blown glass with 120 four-inch matches and a strike-on-bottle flint.
$120
The Clara stud a beautiful gift for the women in your life! There are other types of Julie Vos studs available in her collection.
$22
A day in Paris is a great gift for your Mother in Law, Mom, sister or any woman on your list! Other options available in store.
Barre3 Mariemont
If you are looking for the gift of wellness, look no further than Barre3 Mariemont! Barre3 is a full-body balanced workout combining strength conditioning, cardio, and mindfulness that will leave you feeling balanced in body and empowered from within. They are currently offering classes inside (with masks), outdoors and livestream to all members.
It's not a selfish thing to take care of yourself—it's a necessary thing. Support your body and mind with our best ever deal – 20% off 10-class package at Barre3 Mariemont.
Valid until 12/7/2020.
Lucky Honey
Jennifer saw the need for a more stylish and functional grippy sock. Combining her passion of Pilates and vast knowledge of how to produce a garment through her production fit modeling career, she came up the Honey Sock. She now offers a variety of stylish products on her site, including Hanna Minor's awesome mask chains!
@luckyhoneystyle
Cute Family Sock Collection! Match with your significant other, kids, nieces, nephews, friends, and your whole family! If there is one thing we know it is that twining is winning!
Vintage yellow sock. Varsity red mama. Hunter green stripes.
Kid's face mask chain with breakaway clasp. Made with acrylic breads and clay disc beads. Comfortable to wear and sturdily constructed. Perfect for any setting where a mask will be taken off and on like school, sports, and all daily moves. Safety breakaway clasp will release if pulled upon or gets caught on something. All chains also come with sunglass loops too!
Co-founder Jennifer has teamed up with her childhood best friend, Hanna, to bring you the coolest mask chains in the land! We have been crafting together since we were little and these simple solve mask chains are the perfect new accessory to bring to the Lucky Honey line up. Our mask chains are meant to make life a little bit easier and stylish during these unprecedented times. Slip each clasp around your mask loops, and voilà, your mask rests on your chest like a pair of sunglasses.
Is there a Holiday Gift idea we should add to our guide? We would love to hear about it...